We may earn money or products from the companies mentioned in this post. please note that some of the links below are affiliate links, and at no additional cost to you, we will earn a commission when you use one of the links. The company pays us for referral link sharing, which helps us run this blog and give our in-depth content to our readers for free.
Two climate activists spray-painted the front entrance of Prime Minister Elisabeth Borne's office in protest of what the group called "climate crimes".
Members of the campaign group, known as Derniere Renovation (Last Renovation) were seen spray-painting the front of the Hotel Matignon wearing T-shirts with the slogan "Who is guilty?".
In a statement, Derniere Renovation said the state had failed to meet commitments to help fight climate change.
There was no immediate reaction from Mrs Borne's office.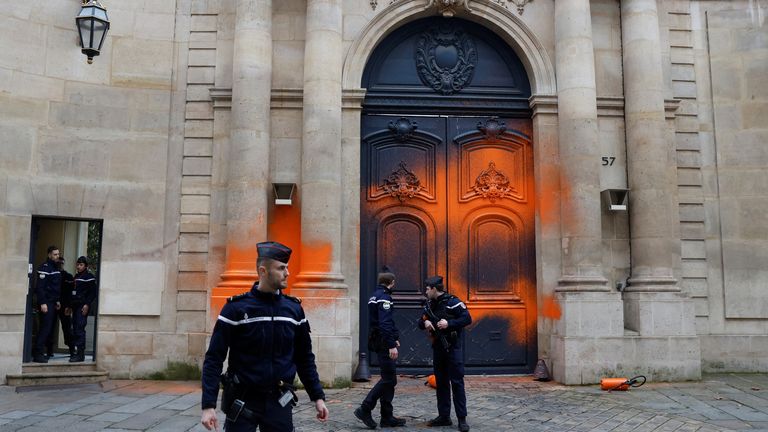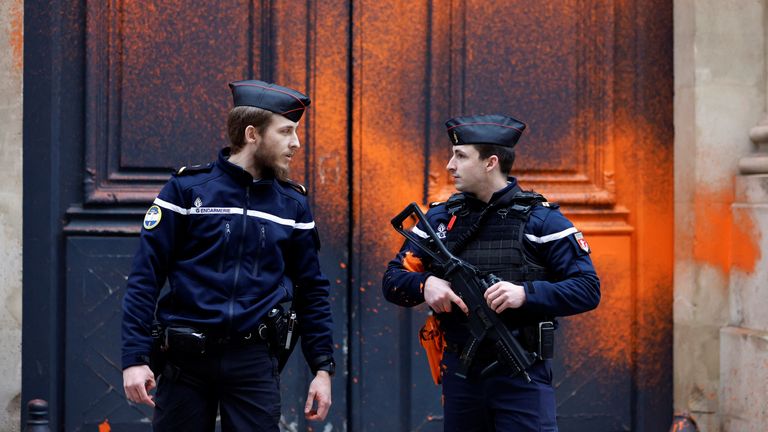 Last year, France's highest administration court ordered the state to pay €10m (£8.8m) in fines for failing to improve air quality in many major cities. They were issued the same fine for the same reason in 2021.
The same court ordered the government to cut levels of nitrogen dioxide and fine particles in more than a dozen zones in 2017, in order to comply with European standards.