We may earn money or products from the companies mentioned in this post. please note that some of the links below are affiliate links, and at no additional cost to you, we will earn a commission when you use one of the links. The company pays us for referral link sharing, which helps us run this blog and give our in-depth content to our readers for free.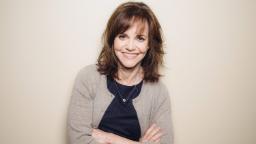 By Brook Joyner and Kyle Almond, CNN
Sally Field, a decorated actress whose career has spanned nearly 60 years, will receive a Life Achievement Award at this Sunday's Screen Actors Guild Awards.
The award is given annually to an actor who upholds the "finest ideals of the acting profession." The past three winners have been Helen Mirren, Robert De Niro and Alan Alda.
"Sally is an amazing actor with an enormous range and an uncanny ability to embody any character," said Fran Drescher, the president of SAG-AFTRA. I joyfully watched her early career when she portrayed Gidget and the Flying Nun and then, in ever more challenging roles, as Sybil and Norma Rae. …
"She has an enduring career because she is authentic in her performance and always projects likability and humanity — she just connects. That's part of why she has sustained her massive fandom and incredibly rich and layered career."