We may earn money or products from the companies mentioned in this post. please note that some of the links below are affiliate links, and at no additional cost to you, we will earn a commission when you use one of the links. The company pays us for referral link sharing, which helps us run this blog and give our in-depth content to our readers for free.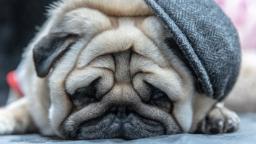 Updated 2301 GMT (0701 HKT) February 02, 2023
Mourners in Memphis, Tennessee, celebrated the life of Tyre Nichols on Wednesday, February 1.
The 29-year-old Black man died last month, three days after he was beaten by Memphis police following a traffic stop. Five former officers, who are also Black, have been charged with second-degree murder.
Footage of Nichols' brutal attack was released publicly last week.
During Wednesday's service, the Rev. Al Sharpton delivered an impassioned eulogy that paid tribute to Nichols' life and served as a clarion call for justice. RowVaughn Wells, Nichols' mother, remembered her son as "a beautiful person" and echoed others in calling for passage of the George Floyd Policing Act.
"There should be no other child that should suffer the way my son and all the other parents here (who) have lost their children," she said.
Here are some of the stories that made headlines over the past week, as well as some photos that caught our eye.