We may earn money or products from the companies mentioned in this post. please note that some of the links below are affiliate links, and at no additional cost to you, we will earn a commission when you use one of the links. The company pays us for referral link sharing, which helps us run this blog and give our in-depth content to our readers for free.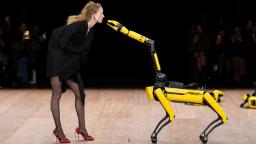 Published 0026 GMT (0826 HKT) March 10, 2023
Produced by CNN Digital's Photo Team
For the first time in eight months, Russia is on the brink of taking a Ukrainian city.
Weeks of Russian attacks on Bakhmut, a city in eastern Ukraine, have forced thousands of people from the city and decimated its infrastructure.
Ukrainian forces continue to defend the city, with President Volodymyr Zelensky warning that Russian troops would have "open road" to capture other key cities if they take Bakhmut. "This is tactical for us," Zelensky said in an interview with CNN. NATO intelligence estimates that for every Ukrainian soldier killed defending Bakhmut, Russian forces have lost at least five, a military official with the alliance told CNN on Monday.
Nearly 4,000 civilians, including 38 children, remained inside the besieged city as of Tuesday, according to Iryna Vereshchuk, Ukraine's vice prime minister.
Here are some of the stories that made headlines over the past week, as well as some photos that caught our eye.