We may earn money or products from the companies mentioned in this post. please note that some of the links below are affiliate links, and at no additional cost to you, we will earn a commission when you use one of the links. The company pays us for referral link sharing, which helps us run this blog and give our in-depth content to our readers for free.


Posted by Nwa Diokpa

Featured, Latest News, News Across Nigeria

Wednesday, March 15th, 2023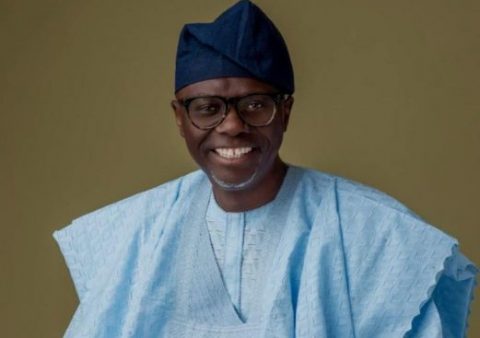 (AFRICAN EXAMINER) – Babajide Sanwo-Olu, governor of Lagos, has stated that the economy of the state cannot be managed by someone who does not have the requisite experience in governance and leadership.
Sanwo-Olu disclosed this on Wednesday while speaking in an interview with Nigeria Info FM on Wednesday saying that the economy of the state is important to the nation.
The governor stated that he is the most qualified of all the candidates saying that he has both private and public experience to move the state forward.
"What have you done in your own life, what is the pedigree, and what experience you are bringing to the table?  What level of knowledge do you have that this job entails? What are your previous roles?" he asked.
"A governor of the sixth largest economy can certainly not be a test run activity. You're driving the largest black city in the world; it cannot be a test run. It is not driven by emotion. It is certainly will be driven by the people, who choose to have the capacity.
"The youngest candidate that is also competing in this race is a 40-year-old Lagosian and a Nigerian. So, I said let us discount our age to age 40 and let us see what has everybody done at age 40. I'm 57, so I'm going to tell you what I have done at age 40.
"At age 40, I left the banking industry as a general manager, heading investment banking. I had been in that sector for 15 years prior to then. I have had to develop competence and experience in very strong structured investment banking.
"I have been treasurer in three banks. I moved into the public sector and by 40, I had done about four years in the public sector. I had become a commissioner of economic planning. I had been an adviser to a sitting governor at that time."
Short URL: https://www.africanexaminer.com/?p=86184